The 10th Asia Pacific Conference on Sustainable Energy & Environmental Technologies
Theme: Spirit of Asia - Human and Nature in Harmony
2nd - 5th July 2015
University of Seoul (UoS)
INTRODUCTION
In the past, civilization only meant modernization or urbanization, which is still true in most part of Asia and Pacific Region. Asia and Pacific Region, the post populated area are consuming the largest quantity of fossil fuels in the world each year. This region is the one where the most intensive land development and industrialization have been made over the past decades.
So far, the industrialization has been pursued mainly from the economic point of view. Since we cannot survive without the sustainability of our mother nature, we need to seek a way to sustain our growth in harmony with nature.
Therefore, the theme of the 10th Asia Pacific Conference on Energy and Environmental Technologies has been decided as "Spirit of Asia: Human and Nature in Harmony". For long time, we Asians have respected our mother nature and tried to learn from it. We Asians have tried to make ourselves in harmony with the nature.
The green growth means the sustainable and harmonized growth of both human race and the nature, can be described as the Spirit of Asia. The green growth or the spirit of Asia should be sought in every human activity. In addition, more energy efficient environmental technologies should be developed and applied.
This APCSEET 2015 conference will be a venue to exchange research ideas, experiences, technical, social, financial, economic and policy issues covering energy itself and energy-efficient environmental technologies. Here, energy and environmental professionals, policy makers, researchers, members of the academe, engineers, etc., will have a platform to showcase research findings, technological innovations, transformative emerging technologies, and even to discuss burning global, regional and national issues in energy and environment for sustainable earth.
Please visit the past 9th APCSEET 2013 follow-up page (http://apcseet2013.jimdo.com/) to see the outcomes of the conference which was hosted in Japan. The 11th APCSEET 2017 will be hosted in India.
TOPICS
APCSEET 2015 is a scientific forum for the presentation of technological advances and scientific research results in a wide spectrum of sustainable energy and environmental technology areas.  The conference is soliciting state-of-the-art research papers in the following areas of interest:-
Air Pollution & Control

Climate Change

Ecology

Education on Environment

Engineering Economics

Environmental Impact Analysis

Environmental Law, Politics and Policy

Energy Saving

Energy Storage


Fossil Fuel


Noise Pollution & Control

Renewable Energy Sources

River Basin Management

Solid Waste Management

Waste-water Treatment Technologies

Water Chemistry

Water Pollution

Water Treatment Technologies
VENUE
APCSEET 2015 will be held as follow :-
Venue : The 21st Century Building, University of Seoul (UoS) - Map
Date   : 2 ~ 5 July 2015
CONFERENCE FEE
| | | |
| --- | --- | --- |
| Category | Early Bird (Deadline : 31 May 2015) | Normal or on-site registration |
| 1. Participant / Presenter (Regular) | USD 500.00 | USD 650.00 |
| 2. Participant / Presenter (Student) | USD 400.00 | USD 550.00 |
ONLINE REGISTRATION AND SUBMISSION
Registration and submission of full paper must be done electronically through the online submission system.
Click on the "Registration" menu to create ConfBay Account and proceed for conference registration by logging in the system.
Only selected papers will be published in referred ISI journal. At this moment, we are unable to disclose the details of the journal.
Country origin of submitted abstract.
ORGANIZING COMMITTEES


Name
Institution
Country
1
Assoc. Prof. Eric HU
Univ. Adelaide
Australia
2
Dr Stephen PRATT

The University of Queensland
Australia
3
Prof. Dongke ZHANG
Univ. Western Australia
Australia
4
Prof. G. Q. Max LU
Univ. Queensland
Australia
5
Prof. Yinghe HE
James Cook Univ.
Australia
6
Dr. BI Ji Cheng
Shanxi Inst. Coal Chem. CAS
China
7
Dr. CHEN Sa Sha
East China Univ. of Sci. Technol.
China
8
Dr. H. J.

FAN
Shanghai Jiao TongUniversity
China
9
Dr. LIU Hao
Soochow Univ.
China
10
Dr. Wenchao Ma
CAS, Guangzhou Inst. Energy Conv.
China
11
Prof. Guanyi Chen
Tianjin Univ.
China
12
Prof. Renkou Xu
CAS, Institute of Soil Science
China
13
Prof. Zi Feng Yan
China Univ. Petroleum
China
14
Assoc. Prof. Dr. Jia Haifeng
Tsinghua University
China
15
Prof. Dennis Y. C. Leung
Univ. Hong Kong
China(Hong Kong)
16
Dr Tarek A. Gad-Allah
National Research Center
Egypt
17
Prof. Frank Schultmann
Karlsruhe Inst. Technol.
Germany
18
Dr. Anil Kumar Sarma
SSS-NIRE, Kapurthala, Punjab
India
19
Dr. Dipu Borah
University College Cork, Ireland
India
20
Dr. Jayaraj Christopher
Indian Oil Corporation Limited
India
21
Dr. PANDIAN

Lakshmipathiraj

Seikei Univ.
India
22
Dr. Shaik Bhasha
Central Salt & Marine Chemicals Research Institute
India
23
Dr.P.Subbaiyan VIJAYANAND

Bannari Amman Institute of Technology
India
24
Prof. Diwakar Tiwari
Mizoram Univ.
India
25
Prof. Natesan Balasubramanian
Anna Univ.
India
26
Prof. Sangeeta Sinha
CREER and University Department of Physics, BRABU, Muzaffarpur,Bihar, India

India
27
Prof. Sanjay Kumar
Centre Ren. Energy Env. Res.
India
28
Dr. Setiadi
Universitas Indonesia

Indonesia
29
Prof. Khairil Daud
Syiah Kuala Univ.
Indonesia
30
Dr. Giuseppe Laera
CNR - National Research Council
Italy
31
Prof. Toshinori KOJIMA
Seikei Univ.
Japan
32
Assoc. Prof. Akira NISHIMURA

Mie Univ.
Japan
33
Prof. Akihiro YAMASAKI
Seikei Univ.
Japan
34
Prof. Hiroshi YAGITA
Nippon Inst. Technol.
Japan
35
Prof. Kiyoshi TAJIMA

Tokyo Univ. Agriculture
Japan
36
Prof. Byeong-Kyu Lee
University of Ulsan
Korea
37
Prof. Chae Wook Lim
Hanbat National Univ.
Korea
38
Prof. Hyunook Kim
Univ. of Seoul
Korea
39
Prof. S. M. Lee
Kwandong University
Korea
40
Dr. Lee Keat Teong

Univ. Sains Malaysia
Malaysia
41
Dr. Wan Faizal Wan Ishak
Universiti Malaysia Pahang
Malaysia
42
Prof. Clive E. Davies
Massey Univ.
New Zealand
43
Dr. Mohan Kolhe
University of Agder
Norway
44
Dr. Nabajyoti Saikia
Kaziranga University
India
45
Dr. Mohammed C. Al-Kinany
Petrochem. Res. Inst.-King Abdul Aziz City Sci. & Technol.
Saudi Arabia
46
Prof. KimChoon Ng
National Univ. Singapore
Singapore
47
Prof. Jinyue Yan
Royal Inst. Technol., KTH
Sweden
48
Prof. Aldo Steinfeld
ETH Zurich
Switzerland
49
Dr. Ming Chun Hsieh
Kun Shan Univ. Taiwan
Taiwan, R.O.C.

50
Assoc. Prof. Sirikalaya Suvachittanont
Kasetsart University
Thailand
51
Dr.Chanatip SAMART
Thammasat Univ.
Thailand
52
Prof. Wiwut Tanthapanichakoon
Tokyo Inst. Technol.
Thailand
53
Assist.Prof.Dr. Coskun Firat
Istanbul Technical Univ.
Turkey
54
Prof. Jia Qian Jiang
Glasgow Caledonian University
UK
55
Prof.

Stephen Allen

Queen's University
UK
56
Prof. Dionysios (Dion) D. Dionysiou
School of Energy, Environmental, Biological, and Medical Engineering (SEEBME)
USA
57
Prof. Jorge Gardea-Torresdey
University of Texas at El Paso
USA
58
Prof. Virender K. Sharma
Texas A&M Health Science Center
USA
59
Prof. Yung-Tse Hung
Cleveland State Univ.
USA
60
Mr. Tuan Vu Van
Univ. Ulsan
Vietnam
TRAVEL INFORMATION
1. Passport & Visa information
Nationals of visa waiver countries can enter Korea without a visa as long as the purpose of their visit is tourism or temporary visit. You can find more information from Hi Korea official website at here.
2. From International Incheon Airport to University of Seoul (UoS)
a. Airport bus from International Incheon Airport
Bus stop number     : 5B, 12A
Bus number : 6002 (to Cheongryangni)
Ticket price : KRW 10,000 (for adult)
Time table : Click here
From Cheongryangni station, take a taxi or city bus to the University of Seoul (about KRW 3,000 for taxi).
b. Airport Train (A'REX) transfer to Seoul Station and take Line 1 subway to Cheongryangni station (exit Gate 4). From Cheongryangni station, take a taxi or city bus to the University of Seoul.
c. Airport taxi.
3. From Gimpo Airport to University of Seoul (UoS)
a. Airport Train (A'REX) transfer to Seoul Station and take Line 1 subway to Cheongryangni station (exit Gate 4). From Cheongryangni station, take a taxi or city bus to the University of Seoul (about KRW 3,000 for taxi).
4. MERS-free hospital
1. Seoul Sungshim General Hospital
Address: 259 Wangsan-ro, Dongdaemun-gu, Seoul 130-709, Korea
Tel: 82-2-966-1616
2. Catholic University of Korea - The St. Paul's Hospital
Address: 177 Jegi-dong, Dongdaemun-gu, Seoul 130-709, Korea
Tel: 82-2-958-2114
3. Seoul National University Hospital
Address: 101 Daehak-ro, Jongno-gu, Seoul 110-744, Korea
Tel: 82-2-2072-0505 (International Health Care Center)
4. Kangbuk Samsung Hospital
Address: 9 Saemunan-ro, Jongno-gu, Seoul 110-746, Korea
Tel: 82-2-2001-5100 (International Health Service)
5. Seoul Red-Cross Hospital
Address: 9 Saemunan-ro, Jongno-gu, Seoul 110-747, Korea
Tel: 82-2-2002-8000
6. Asan Medical Center
Address: 88 Olympic-ro 43-gil, Songpa-gu, Seoul 138-736, Korea
Tel: 82-2-3010-5001 (International Healthcare Service)
7. Catholic University of Korea – Yeouido St. Mary's Hospital
Address: 10 63-ro, Yeongdeungpo-gu, Seoul, Korea
Tel: 82-2- 3779-2212 (International Health Care Center)
8. The Joeun Hospital
Address: 705 Nonhyeon-ro, Gangnam-gu, Seoul, Korea
Tel: 82-2-591-3777
9. Hallym University Kangnam Sacred Heart Hospital
Address: 1 Singil-ro, Yeongdeungpo-gu, Seoul 150-950, Korea
Tel: 82-2-829-5552 (contact: Ms Kyung-Hee Hwang)
RELATED INFORMATION

University of Seoul official website (English version) : http://english.uos.ac.kr/

Visit Seoul Official Page

: http://www.visitseoul.net
WEBSITE STATISTICS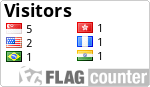 R & D Center of Core Technologies for Water Treatment
Department of Energy and Environmental System Engineering
University of Seoul
Phone : +82-2-6490-5456
+82-2-6490-5456
Fax     : +82-2-2210-2917