2nd International Convention on Applied Sciences and Humanities 2023
(CASH 2023)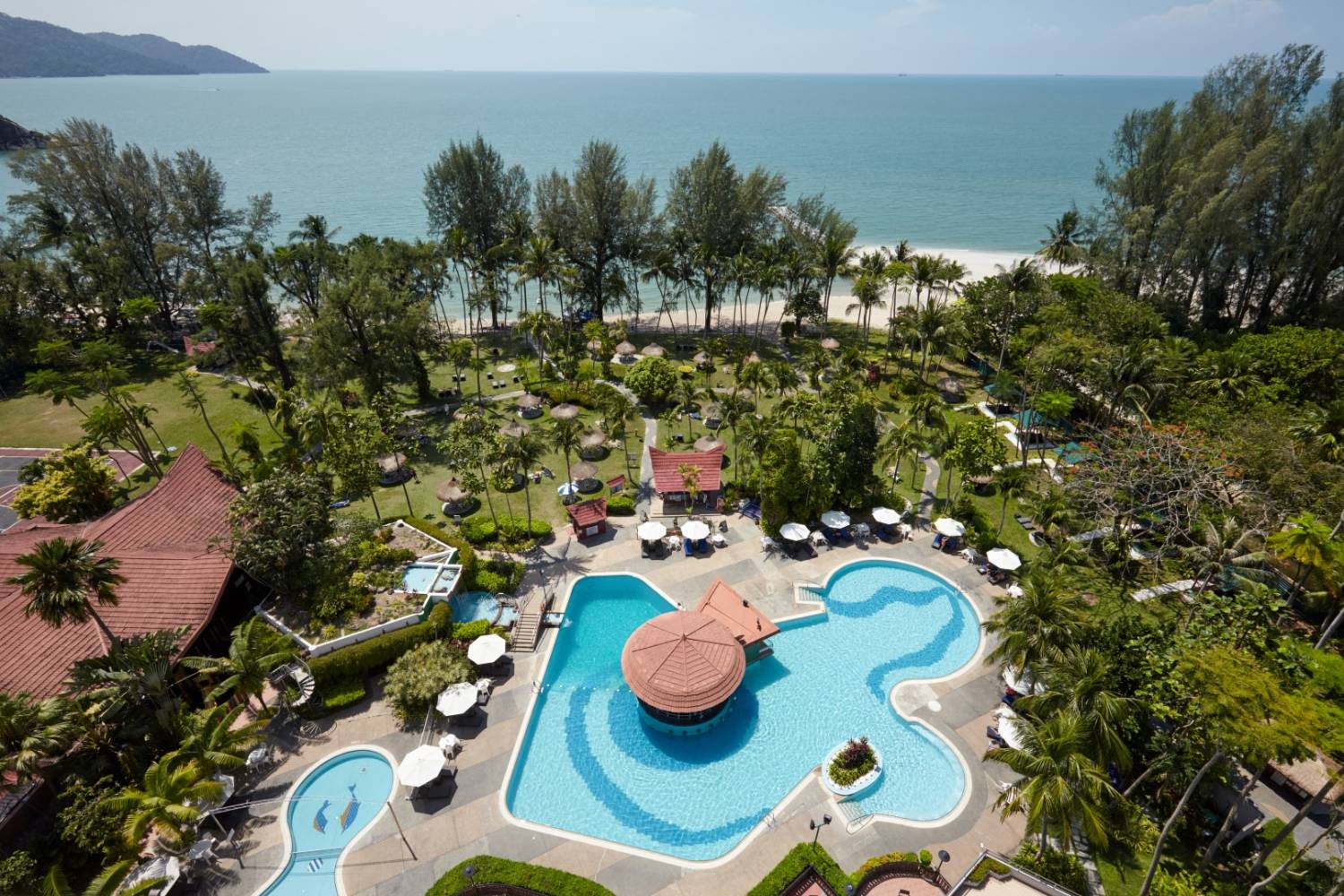 Bayview Beach Resort, Penang, Malaysia
28 & 29 August 2023
---
KEYNOTE SPEAKER

Managing Partner, EduEnergy Consultants LLP, Singapore

BRIEF BIOGRAPHY:
Dr. Deepak L. Waikar, Founder and Managing Partner of EduEnergy Singapore, has been involved in education, training, research, and management fields for more than three decades. He started his professional career as an Assistant Director at the National Power Engineers Training Institute in India after his post-graduation from the Institute of Technology, Banaras Hindu University in India. He has been associated with the premier institutions, polytechnics, colleges, and academies in India and Singapore as well as with British and Australian Universities offering courses in Singapore. He has authored/co-authored books, book chapters, research articles, and policy papers on power, energy, management, sustainable development, leadership, and education-related topics. He has served on various committees in professional bodies such as Chair of the Institute of Electrical & Electronic Engineers (IEEE), Power & Energy Society (PES) Chapter, Singapore, and Chair of the IEEE Education Society Chapter Singapore. He is a recipient of the IEEE-PES Outstanding Power Engineers' Award 2003 and SP Green Buddy Award 2004. Dr. Waikar has been associated with Singapore Certified Energy Manager's programme for more than a decade. He has also been an advisory committee member of the Indo-Universal Centre for Engineering Education (IUCEE). He has served as Editors and Reviewers for the conferences and journals. He has also been invited as an external examiner for assessing Master and Doctoral Thesis. He has delivered hundreds of invited keynotes, plenary, panel session presentations on power, sustainable and clean energy, education, management, sustainable development, and leadership related topics at the international conferences, seminars and forums in North & South America, Europe, Australia, New Zealand, and Asia. He has also been invited to give captivating & impactful inaugural, valedictory, and guest speeches for conferences, seminars, graduation ceremonies, and similar events of colleges, institutions, and universities. He founded EduEnergy, Singapore in January 2014 for providing a range of advisory, training, coaching, mentoring, and consultancy services for colleges, institutes, organisations, and individuals. Dr. Waikar has conducted hundreds of students, faculty, and management development programmes (Face-to-face, Online, & Hybrid Modes) on various topics such as Sustainable & Clean Energy, Synergising Problem & Project Based Learning & Design Thinking for Creativity, Innovation, and Entrepreneurship, Nurturing Resilient Researcher-pro Mindset in Self, Transition to Net Zero, Strategies for Infusing Blended Learning, Designing Smart Career Portfolio, Trainopreneurship, and Transforming Higher Education. Dr. Waikar has coached and mentored hundreds of students & faculty members on career profiling & planning. He has voluntarily conducted several guest lectures for rural schools and colleges. He is a Senior Member of IEEE USA, a Life Member of the Institution of Engineers, India, and a Mentor for Teaching & Education Research Association (TERA) Fellowship Program with Ph.D. from the National University of Singapore, M.S. from the University of Saskatchewan, Canada, M.Tech. from the Banaras Hindu University, India, and PD Certificate in University Teaching from the University of Newcastle, Australia. He obtained PG-DBM and B.E. degrees from the Nagpur University, and the Government Engineering College Aurangabad in India, respectively. His research interests include Sustainable Energy Development, Reinventing & Transforming Tertiary Education, & Smart Education.

TITLE: Innovative Technology, Policies, and Practices in Sustainable & Clean Energy for Net Zero Vision

ABSTRACT:
The United Nations has reported setbacks for the various targets pledged to reduce emissions, globally. As such Net-Zero Emissions have also been promised by many nations but they are predominantly beyond the year 2050. Meanwhile, the energy demand and greenhouse gases are projected to rise. Energy prices and inflation have also been rising due to the actions of suppliers, supply disruptions, and global conflicts. The dominance of fossilized energy continues in tandem with supply-side constraints. Nuclear energy and green hydrogen technologies are being revived in view of almost negligible greenhouse gas emissions and energy security issues. As a result, the focus is shifting to sustainable & clean energy technologies in the entire Energy Supply Chain. However, they are constrained by low reliability, storage, higher cost, and transfer of technology hurdles. The International Energy Management (EnMs) Standard ISO 50001 series has been in practice since 2011 and their penetration is, albeit, at a snail's pace. Sustainable investment and funding are crucial for the rapid transition to a low carbon economy and Net Zero Emissions. Research institutions and industries have to play a pivotal role in the deployment of Smart grids, microgrids, smart meters, data analytics, artificial intelligence, and digital twins in sustainable & clean energy sector. What innovative technologies, policies, and practices in sustainable & clean energy can, therefore, be pragmatically adopted for Net-Zero Vision is the theme of this keynote.
---
ABOUT THE CONVENTION

The 2nd International Convention on Applied Sciences and Humanities (CASH) 2023 in collaboration with Amity University Uttar Pradesh (AUUP), India and Indira Gandhi Delhi Technical University for Women (IGDTUW), India is organised by Faculty of Business & Communication, Universiti Malaysia Perlis (UniMAP), Malaysia. It will be held on 28 & 29 August 2023 in the colourful, multicultural capital of the Malaysian Island of Penang, Malaysia.
After a successful debut event (virtual mode) that was organised in 2021, the 2nd CASH 2023 is a sequel, running its second series of international event is organised by Faculty of Business & Communication, Universiti Malaysia Perlis (UniMAP), Malaysia. It consists of two major conferences (ICCEAS and ICOBET) and two minor events (PoS and TRex) that will run concurrently.

The convention aims is to bring together leading academic scientists, researchers and research scholars to exchange and share their experiences and research results about all aspects of Computing, Engineering, Sciences, Business Innovation, Entrepreneurship and Technology. It also provides the premier interdisciplinary forum for scientists, engineers, and practitioners to present their latest research results, ideas, developments, and applications in all areas of Computing, Engineering, Sciences, Business Innovation, Entrepreneurship and Technology. The convention will bring together leading academic scientists, researchers and scholars in the domain of interest from around the world.
The convention scholars, researchers, academicians, students and practitioners are to present the latest accomplishments, innovations and potential future directions concerning all aspects of business, management, accounting, entrepreneurship and engineering, where they will share their expert knowledge, experience and research results. It aims to provide an open platform to discuss the popular and contemporary issues and bring worldwide scholars together to present current research and stimulate recent innovations and tricks on the business, management and engineering. It also offers the opportunity to connect the author's ideas to be shared in the name for the betterment of society and humanity.
TOPICS

Topics of interest for submission include, but are not limited to:
• Global Perspectives
• Innovation and Entrepreneurship
• Social and Humanitarian Impact
• Industry Engagement
• Artificial Intelligence
• Data Analytics
• Cloud Computing
• Internet of Things
• Robotics

All accepted, paid and presented papers will be submitted to the publisher. For publication, it will require a final review by the publisher's editorial team.
---
EVENT (1): 2nd International Conference on Computing, Engineering and Applied Sciences (ICCEAS) 2023
---
• Computing
Architecture and Systems Design for Internet of Things

Algorithm Design and Analysis

Big Data

Biometrics

Information Systems

Computer Aided Education Tools

Cloud Computing

Cognitive Science

Computational Complexity Theory

Computational Linguistics and Neuroscience

Computer Animation

Computer Security

Computer Systems

Green Computing

Internet of Things

Network Security

Numerical Analysis

Operating Systems

Programming Paradigms

Quantum Computing Theory

Requirements Analysis

Scientific Computing

Sustainable Computing

Database Management Systems

Evolutionary Computation

Expert Systems

Information Theory

Information Science

Information Security

Information Systems

Internet of Things

Logic Programming

Machine Learning Technique

Natural Language Processing

Network Topology

New Media Technology

Mobile Network and Security

Numerical Algorithms

Software Design

Software Development Process

Software Engineering and Testing

Symbolic Mathematics

Ubiquitous Computing
• Engineering
Acoustical Engineering

Aerospace Engineering

Agricultural Engineering

Biological Systems Engineering

Biomedical Engineering

Bioprocess Engineering

Biotechnology

Chemical Engineering

Civil Engineering

Computer Engineering

Electrical Engineering

Electronic Engineering

Energy Engineering

Environmental Engineering

Food Engineering

Genetic Engineering

Geotechnical Engineering

Industrial Engineering

Information Engineering

Manufacturing Engineering

Marine Engineering

Materials Engineering

Mechanical Engineering

Mechatronics Engineering

Nano Engineering

Naval Engineering

Nuclear Engineering

Ocean Engineering

Optical Engineering

Petroleum Engineering

Power Engineering

Process Engineering

Resource Engineering

Structural Engineering

Systems and Software Engineering

Telecommunications Engineering

Textile Engineering

Thermal Engineering

Transport Engineering

Web Engineering

Vehicle Engineering
• Applied Sciences
Applied Physics

Applied Mathematics

Architectural Science

Astrophysics

Bioinformatics

Biotechnology

Chemistry

Data Mining

Engineering Mechanics

Engineering Science

Environmental Science

Nanotechnology
Publication: ICCEAS 2023 proceedings will be published in a Scopus indexed publication.
---
EVENT (2): 2nd International Conference on Business Innovation, Entrepreneurship and Technology (ICOBET) 2023
---
• Business Innovation
Accounting

Business and Social Innovation

Economics

Marketing

Organizational Behavior

Human Resource

Other business issues
• Entrepreneurship
Social and Technology Entrepreneurship

SMEs
• Technology
Product Design and Development, Integrated Technology and Engineering

Production and Operation Management, Smart Manufacturing


Digital Governance. Finance Technology

Innovative Construction Technology, Architecture and Urban Development

Real Estate and Facilities Management

Environmental management and Humanities

Communication Technology

Supply Chain
• Islamic Studies
Muamalat

Halal Studies

Al-Quran and Hadith

Aqidah and Islamic Thoughts

Education and Shariah

Astrofiqh and Cosmofiqh

Maqasid

Dakwah and Human Development

Islamic Finance

Other related fields

Publication: ICOBET 2023 articles will be published in a journal indexed by Malaysian Citation Index (MyCite).
---
EVENT (3): 2nd Postgraduate Symposium (PoS) 2023
---
Theme: Multidisciplinary Approach on Sustainable Society
Information and Communication Technology

Business & Management

Languages and Linguistics

Psychology & Counselling

Education

And other related fields
Publication: PoS 2023 articles will be published in a book chapter.
---
EVENT (4): 2nd Technology and Research Exhibition (TRex) 2023
---
• Science and Technology
• Non-science
Publication: TRex 2023 articles will be published in a book of abstracts.
Registration and Submission
a. Registration and submission of Full Paper must be done electronically through the online submission system.
Click on the "Registration" menu to create ConfBay Account and proceed for conference registration by logging in the system.
Click on "Online Submission" menu to submit your full paper.
b. Submission Template / Format - Strictly follow the template which can be downloaded at "Download Menu"

Organizer
MAIN ORGANISER:

CASH 2023 Secretariat,
Faculty of Business & Communication,
Universiti Malaysia Perlis (UniMAP),
Perlis, Malaysia.
Email: cash@unimap.edu.my
STRATEGIC PARTNERS: