---
INTERNATIONAL CONFERENCE ON
NATURAL RESOURCES, TOURISM AND SERVICES MANAGEMENT
Theme:
Inclusive responsibility towards sustainable community well-being
14-16 APRIL, 2015, Promenade Hotel, Kota Kinabalu, Sabah, Malaysia
---
INTRODUCTION
This joint international conference focuses on a wide range of social science and natural resource disciplines, expressing divergent views, searching for common ground, and creating the synergies that can inspire multi-disciplinary collaborations. It seeks to debate and consolidate ideas on issues pertaining to initiatives for establishing hand in hand progress of natural resource conservation, sustainable tourism and development of society.
EXPECTED PARTICIPANTS
The conference aims to add to this debate by stimulating discussion and exchange of ideas between professionals, academics, researchers, policy-makers, consultants, practitioners, government officials and postgraduate students in related fields.
CONFERENCE MAIN THEMES
1. Tourism & Hospitality Management
2. Natural resources
3. Community development
4. Services Management
KEYNOTE SPEAKER
Professor Tom Baum (Strathclyde Business School, Scotland)
PANEL DISCUSSION
Representative of public sectors, private sectors and community.
WORKSHOP
Title: Publishing Postgraduate Research.
By: Professor Tom Baum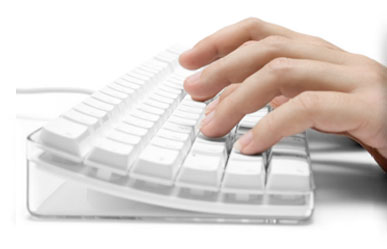 PAPER SUBMISSION
Papers should be prepared using Microsoft Word, formatted on an A4 size paper. The font type to be used is Times New Roman. The font sizes are as follows: (a) 14 for Title, (b) 12 for the text of the abstract, the keywords, and text for table(s), and (c) 11 for the text of the author(s) affiliation and remainder of the text.
Follow the guidelines which can be downloaded at the following link: Download

Registration and submission of abstract, extended abstract and camera-ready must be done electronically through the online submission system. For First time ConfBay user, Click on the "Registration" menu to create ConfBay Account and proceed for conference registration by logging in the system. Click on "Online Submission" or "My Submission" menu to submit your abstract, extended abstract and camera-ready.
PUBLICATION OPPORTUNITY
All papers selected for this conference will be reviewed and published in the Conference CD-Rom proceedings. The best selected papers will be considered for publication in the SCOPUS indexed Journals. Publication costs are borne by the author.
Jointly Organized By:
Universiti Putra Malaysia
Universiti Malaysia Sabah
Universiti Sains Malaysia
In Collaboration with:
Responsible Rural Tourism Network
Our Sponsors