3rd International Recent Trends in Technology, Engineering and Computing Conference (IRTTEC) 2022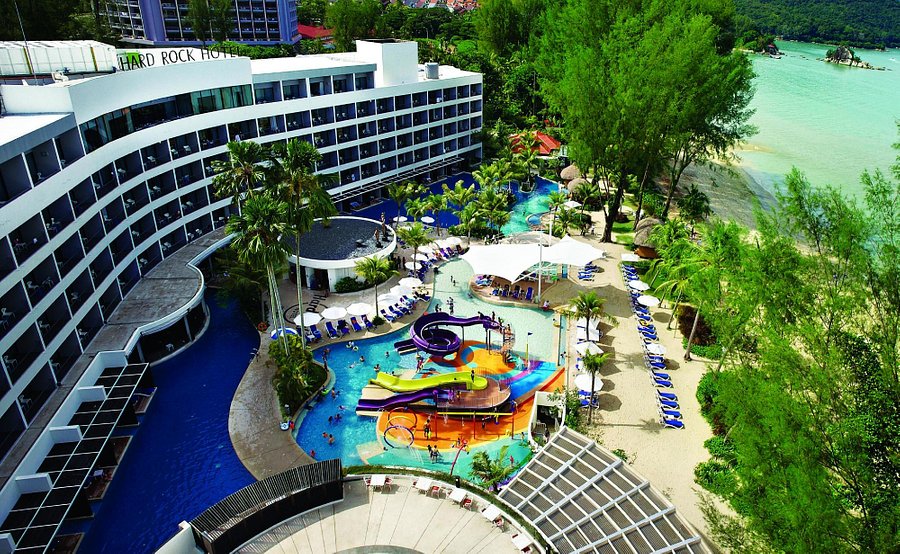 Hard Rock Hotel Penang, Penang, Malaysia
29 & 30 August 2022
ALL ACCEPTED, PAID AND PRESENTED PAPERS WILL BE SUBMITTED TO A SCOPUS INDEXED PUBLICATION
---
KEYNOTE SPEAKER 1
Professor Dr. Ahmed Mohamed Aziz Ismail
Head of International Business Administration Department,
Tashkent State University of Economics, Tashkent, Uzbekistan
BRIEF BIOGRAPHY:
Dr. Ahmed Aziz received his B.Sc. degree with honour in Computer science in June 2007, the M.S. degree in OCT 2014, in area of computer science from the Faculty of Computers and Informatics, Benha University, Benha, Egypt and Ph.D. in Computer Science from school of computer and system science, Jawaharlal Nehru University, New Delhi, India in 2019. From December 2007 till 2010 he has been working as Lecturer assistance at Computer Science Department, Faculty of Science, Benha University, Egypt. From 2014 till 2019 as Assistant Professor at Faculty of Computer and Artificial Intelligence, Benha university, Egypt. And from August 2019 till September 2020 he has been worked as Associate Professor at Department of Computer Science and Engineering, Sharad University, India(Uzbekistan). Then From October 2020 till now has been working as Professor at Department of International Business Management, TSUE, Tashkent, Uzbekistan. He has published more than 18 research papers of SCI with high impact factors such as (IEEE Sensor Journal IF3.7, IEEE IoT IF 9.07, JNCA IF 5.9, IEEE Access IF 4.05 ,..ETC) and quarter one Scopus index journal. His research interests

include sensor networks, Compressive sensing, computing, wireless networks and IoT

.
"COMPRESSIVE SENSING BASED IOT APPLICATIONS: CHALLENGES AND SOLUTIONS"
ABSTRACT:
Internet of Things (IoT) technology can be defined as a primary bridge that links anything (i.e., objects that have been assigned an IP address and have the ability to collect and transfer data over a network without any manual assistance) to the Internet. IoT technology comprises of cloud computing, Wireless Sensor Networks (WSNs), big data and data information technologies. In most IoT applications, the main objective of IoT devices is to sense and transmit data periodically to the base station (BS), which takes decision based on received data. Integrating WSNs with IoT technology, wireless sensors can be dynamically connected to the internet which effectively impacts smart applications such as health care, smart city and smart home applications. However, this integration faces a lot of challenges such as sensor energy constraint, sensor storage, etc. In terms of sensor energy constraint, data transmission process is considered to be one of the dominating factors for energy consumption by IoT devices. A lot of recent researches are mainly focused on reducing the amount of data transmissions in IoT-based WSNs. In the context of data reduction, Compressive Sensing (CS) method is a robust solution for reducing data transmission and provides traffic load balancing in a WSNs. CS method has been proposed as a novel concept of signal sensing and compression. In CS, the signal can be successfully sampled less than the rate of Nyquist theory if the signal is sparse by natural or by transformer. According to CS, the signal is sampled with compress simultaneously, rather than sample then compress like the other traditional compression techniques. According to CS, the signal is sampled with compress simultaneously, rather than sample then compress like the other traditional compression techniques. In addition to, the signal can be reconstructed without any significant losing in the information. In spite of an integration between CS and IoT based sensor network, provides an efficient solution for data gathering problem in IoT and achieving energy load balancing. On the other hand, in according to IoT technology concepts all kinds of network devices can be interconnected even unauthorized ones. For example, in IoT healthcare application, all patient's information will be online which make it unsecured. In order to achieve the security issue, additional information will be added to the data packet which will increase the data size, leads to Power consumption and decrease the network lifetime. So, how to protect IoT data with minimum power consumption still the big challenge. CS can also provide both security and data reduction solution for IoT. In this presentation, we are going to brief describe CS method and how it can be good solution for IoT devices energy and security challenges.
KEYNOTE SPEAKER 2
Assistant Professor
Dr. Aziz Nanthaamornphong
College of Computing, Prince of Songkla University, Thailand
BRIEF BIOGRAPHY:
Aziz Nanthaamornphong is an assistant professor in the College of Computing at the Prince of Songkla University, Phuket Campus, Thailand and the dean of College of Computing. Aziz served as the chair, co-chair, and committee of international conferences. He currently serves as the ECTI technical chair (computer & artificial intelligence). His research interests include empirical software engineering, software quality, software engineering in scientific software, and agile methodology. He received a PhD in computer science from the University of Alabama. Contact him at aziz.n@phuket.psu.ac.th.
"ENCOURA
GING STUDENTS' INTEREST IN SOFTWARE DEVELOPMENT USING AN AGILE PRACTICE"
ABSTRACT:
The supply is not matching the demand on the market for software developers. While the enrolment in undergraduate computer science courses is increasing, few students are interested in and committed to becoming software developers. It could be that students are overwhelmed by the software development methodology that they are taught. We are consequently looking for a constructivist approach to software engineering able to effectively engage learners. We empirically evaluated whether

an agile practice, such as T

est-

D

riven

D

evelopment (TDD)

. It

is able to improve the quality of both learning and of software development in the classroom. Although numerous studies have outlined the benefits and effects of TDD in the classroom, none of those studies have focused on measuring students' interest in and attitudes toward using TDD in the classroom.

We evaluated

the impact of TDD on the engagement and focus of learners of software development in the classroom. The results illustrate that the use of TDD in the classroom encourages learners to engage and focus.
---
ABOUT OUR CONFERENCE
The 3rd International Recent Trends in Technology, Engineering and Computing Conference (IRTTEC) 2022 will be held on 29 & 30 August 2022 in Penang, Malaysia. This conference provides lots of networking opportunities to scholars, professors and practitioners for corporate and development sectors. The scope of this conference is broad and covers many aspects of international technology perspectives. This conference aims to provide scholarly platform to participants to share their valuable knowledge and current information with others. The conference is expected to attract the participation of academics, researchers and professional practitioners of 'engineering' and 'computing' not only in Malaysia, but also abroad. Knowledge sharing of ideas among academics and professionals has the potential to bridge the gaps and build an understanding on the various aspects of 'engineering' and 'computing' nationally or internationally. Keynote speakers are specially invited to share their views and ideas on recent issues. This conference is in hybrid mode to give participants option and enhance event flexibility.


HYBRID CONFERENCE MODE

In order to provide participants more flexibility, we offer the option to attend in-person onsite or virtual/online via our dedicated conference virtual platform. For participants who will be joining us onsite, the registration fee is inclusive of Scopus proceedings (researcher/presenter), certificate, 2 tea breaks, 1 lunch, conference kits, mineral water and mints, paper and pencil. For virtual participants, the registration fee is inclusive of Scopus proceedings (researcher/presenter) and e-certificate.

1) ONSITE PRESENTATION
Presenters are required to attend in-person onsite and make 10-15 minutes presentations (including Q & A).
2) VIRTUAL PRESENTATION
Presenters are required to attend in-person online and make 10-15 minutes presentations (including Q & A).
TOPICS
Topics of interest for submission include, but are not limited to:
• Global Perspectives
• Innovation and Entrepreneurship
• Social and Humanitarian Impact
• Industry Engagement
• Artificial Intelligence
• Data Analytics
• Cloud Computing
• Internet of Things
• Robotics
1. Technology
• Informational Technology
• Manufacturing Technology
• New Media Technology.
• Ocean Technology
• Sensing Technology
• Technology for Big Data
• Technology for Cloud Computing
• Technology for Community
• Technology for Digital Age
• Technology for Human Use
• Technology for Learning
2. Engineering
• Acoustical Engineering
• Aerospace Engineering
• Agricultural Engineering
• Biological Systems Engineering
• Biomedical Engineering
• Bioprocess Engineering
• Biotechnology
• Chemical Engineering
• Civil Engineering
• Computer Engineering
• Electrical Engineering
• Electronic Engineering
• Energy Engineering
• Environmental Engineering
• Food Engineering
• Genetic Engineering
• Geotechnical Engineering
• Industrial Engineering
• Information Engineering
• Manufacturing Engineering
• Marine Engineering
• Materials Engineering
• Mechanical Engineering
• Mechatronics Engineering
• Nano Engineering
• Naval Engineering
• Nuclear Engineering
• Ocean Engineering
• Optical Engineering
• Petroleum Engineering
• Power Engineering
• Process Engineering
• Resource Engineering
• Structural Engineering
• Systems and Software Engineering
• Telecommunications Engineering
• Textile Engineering
• Thermal Engineering
• Transport Engineering
• Web Engineering
• Vehicle Engineering

3. Computing
• Architecture and Systems Design for Internet of Things
• Algorithm Design and Analysis
• Big Data
• Biometrics
• Information Systems
• Computer Aided Education Tools
• Cloud Computing
• Cognitive Science
• Computational Complexity Theory
• Computational Linguistics and Neuroscience
• Computer Animation
• Computer Security
• Computer Systems
• Green Computing
• Internet of Things
• Network Security
• Numerical Analysis
• Operating Systems
• Programming Paradigms
• Quantum Computing Theory
• Requirements Analysis
• Scientific Computing
• Sustainable Computing
• Database Management Systems
• Evolutionary Computation
• Expert Systems
• Information Theory
• Information Science
• Information Security
• Information Systems
• Internet of Things
• Logic Programming
• Machine Learning Technique
• Natural Language Processing
• Network Topology
• New Media Technology
• Mobile Network and Security
• Numerical Algorithms
• Software Design
• Software Development Process
• Software Engineering and Testing
• Symbolic Mathematics
• Ubiquitous Computing



AWARDS
• Best Paper Award
• Best Oral Presentation Award
• Best Virtual Presentation Award
• Best Industry Paper Award
• Best Cyber Security Breakthrough Paper Award
• Best IR4.0 Paper Award
• Best IoT Paper Award
• Best Constructive Review Award
PAPER PREPARATION:

Please download the Word template for extensive guidelines on formatting your paper. As a summary, please ensure the following:
The number of pages are between 6-12 pages (including references).

Paper size is US Letter.

The paper includes the author name and affiliation (full address including country).

There are no page numbers, or headers and footers, within the paper.

The PDF is free of formatting errors (e.g. corrupt equations, missing or low-resolution figures), since conversion from Word to PDF can introduce formatting errors.

Text is single spaced, not double spaced.
The PDF file is editable and not password protected.

All pages are portrait (landscape pages should be rotated).

Reference lists are checked for accuracy. References can only be linked via Crossref if they are correct and complete.
Figures are placed within the text, not collected at the end of the document.

A thorough proofread is conducted to check the standard of English and ensure wording is clear and concise.
PUBLICATION
IRTTEC 2022 proceedings will be published in the American Institute of Physics (AIP) Conference Proceedings (https://aip.scitation.org/apc/info/forthcoming). AIPCP is a peer-reviewed and open access publication from American Institute of Physics (AIP), United States with Web ISSN: 1551-7616 and Print ISSN: 0094-243X. It is indexed in Scopus and Google Scholar.
All accepted, paid and presented papers will be submitted to the publisher. For publication, it will require a final review by the publisher's editorial team.
[IRTTEC 2021 publication: -TBA-]
[IRTTEC 2020 publication: https://iopscience.iop.org/issue/1742-6596/1793/1]
Selected papers (with authors' consent) will be asked to make extensions and submitted to one of the following journals for reviews, and (if accepted) subsequently for publications. Authors may require to pay an additional fee (on selected journal):
• Special Issue
• Journal of Engineering Research and Education (JERE)
REGISTRATION & SUBMISSON
All submissions must be made through the Conference Management System (ConfBay).

Participant/Presenter Registration
If you have not registered with Confbay before, click on Register. Follow the instructions listed on the screen.

If you have registered with Confbay before, you may click on Log In.
Online Paper Submission

After logging in, you will be able to submit your paper through the Online Submission System.

Click on the "My Submission" menu. Follow the instructions listed.

Notification emails will be sent to you as a confirmation of the submission.