The 1st International Recent Trends in Engineering, Advanced Computing and Technology Conference (RETREAT) 2020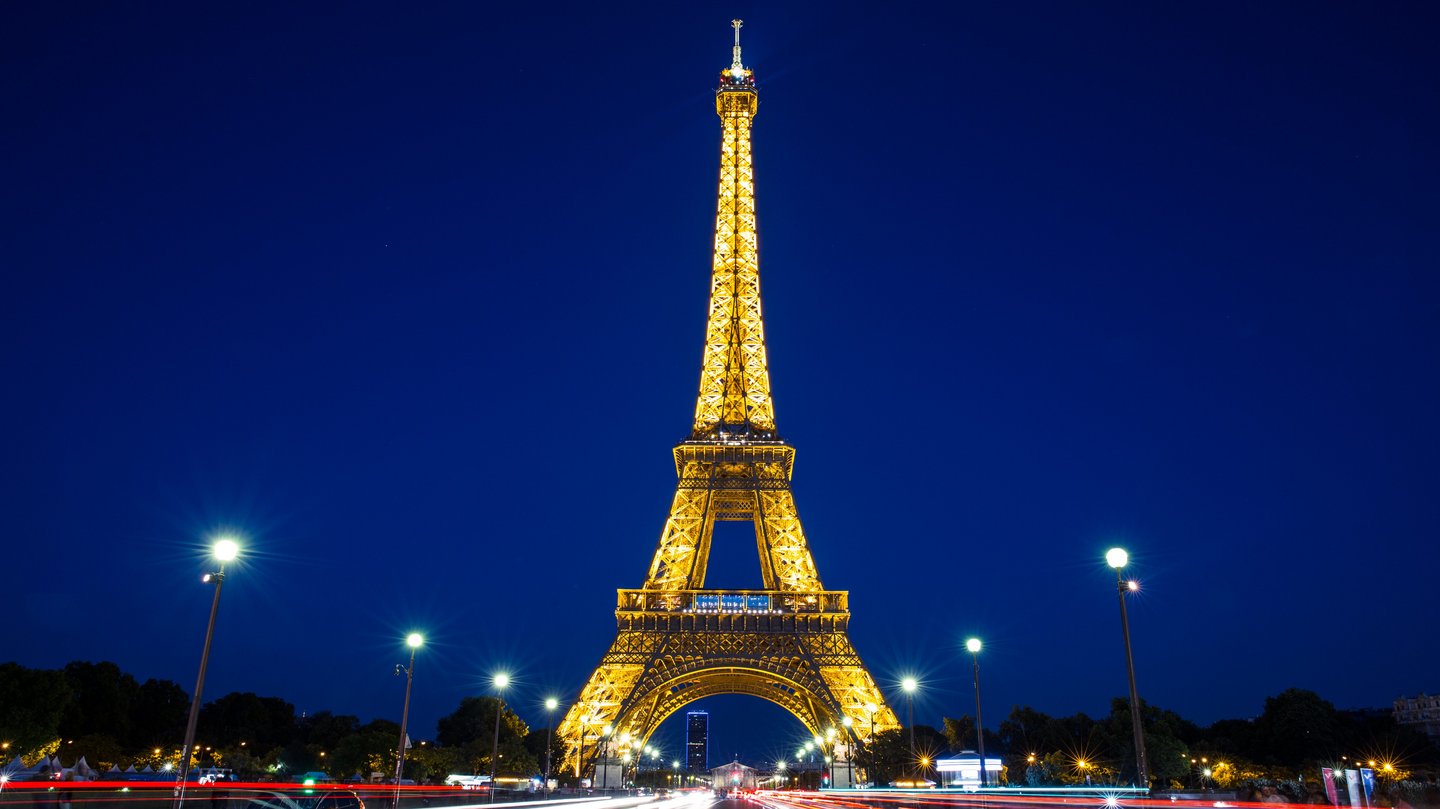 PARIS, FRANCE
1 DECEMBER 2020
(MOVED TO VIRTUAL CONFERENCE --> DUE TO COVID-19 PANDEMIC)
ALL ACCEPTED AND PAID PAPERS WILL BE SUBMITTED TO A SCOPUS INDEXED PUBLICATION

Official Conference website: https://retreat2020.weebly.com/
---
KEYNOTE SPEAKER 1
Professor Dr. Christophe Rosenberger
National Graduate School of Engineering and Research Center, France
BRIEF BIOGRAPHY:
​Christophe Rosenberger obtained his PhD in Information Technology from the University of Rennes 1 in 1999. His PhD thesis work was undertaken at ENSSAT in Lannion between 1996 and 1999 in the field of hyperspectral image segmentation. He joined the ENSI de Bourges school of engineering in Bourges (known as INSA Centre Val de Loire) as assistant professor in 2000. In 2007, he joined the ENSICAEN school of engineering in Caen as full professor. He is currently a Director of the GREYC Research Lab composed of 160 members. He belongs to the E-payment and Biometrics Research Unit in the GREYC research lab. His current work focuses in the domain of computer security, in particular research activities in biometrics (keystroke dynamics, soft biometrics, evaluation of biometric systems, fingerprint quality assessment...). He has authored or co-authored over 200 publications among 16 book chapters, 40 international journals and 2 international patents.
SECURITY VERSUS PRIVACY ON INTERNET
​ABSTRACT:
Digital services are part of our daily life. Since many decades, many solutions have been proposed to guarantee their security among cryptography, passwords, VPN... To increase security, a common way is to collect more data for a better decision but it could lead to an invasion to privacy. One real example is given by a website called Insecam.org showing live streams of video monitoring cameras around the world because users did not change default login and passords. In 2016, Europe defined the General Data Protection Regulation (GPR). One important issue of this regulation is to build digital systems by adopting a privacy by design approach. In this talk, we discuss about the possibility to consider at the same time security and privacy for defining new digital services on Internet.
KEYNOTE SPEAKER 2
Professor Dr. Patrick Bours
Norwegian University of Science and Technology, Norway
BRIEF BIOGRAPHY:
Patrick Bours is Professor at the Department of Information Security and Communication Technology at NTNU. He has an MSc and a PhD in Discrete Mathematics from the Eindhoven University of Technology in the Netherlands and has worked for 10 years as a senior policy member at the NLNCSA in the area of cryptology. Since 2005 he works at NTNU (formerly Gjøvik University College) in the area of behavioural biometrics where he has specialized in keystroke dynamics and textual analysis. From 2009 to 2012 he has been the head of the Norwegian Information Security Laboratory and since 2016 he is a Scientific Board Member of the Center for Cyber- and Information Security, representing the Norwegian Biometric Laboratory (NBL). He is Associate Editor for the Security and Privacy (SPY) journal and has served as a reviewer for many journals and conferences. He has supervised 60 students (BSc/MSc/PhD) and published over well over 100 journal- and conference papers and book chapters, and has an h-index of 26.​
MESSAGE-BY-MESSAGE RISK ANALYSIS OF CYBER GROOMING CONVERSATIONS
ABSTRACT:
"On the internet nobody knows you're a dog" is the title of a cartoon from Peter Steiner, published over 20 years ago. While the internet was still in its infant stages, he already realized, that you can take on fake online identities. While anonymity online has certain advantages is it also often misused by people when engaging in criminal activities or when for example when writing insulting comments on social media. Cyber grooming is an activity where a sexual predator befriends a child and establishes an emotional connection with the objective of sexual abuse. Cyber groomers often change their profile (age and gender) to get more easily in contact with potential victims. In recent years there has been done research on detection of cyber grooming in online chats, and results show that with high accuracy cyber grooming can be detected. However, such research is based on analysis of a full conversation, so that in hindsight one can detect this activity. Especially in these kinds of activities, it is important to detect the activity as early as possible, such that a potential victim can be warned immediately, before any actual misuse can have taken place. In this presentation we will discuss a message-by message risk analysis of an online conversation. The risk level of a conversation will be updated on each newly received message in a chat conversation, and a warning could be send whenever the risk level transcends over some pre-defined risk level.
---
ABOUT OUR CONFERENCE:
T

he 1st International Recent Trends in Engineering, Advanced Computing and Technology Conference (RETREAT) 2020 is organised by MN Smart Solution, Malaysia in collaboration with Universiti Tun Hussein Onn Malaysia, University College TATI, Malaysia, National Graduate School of Engineering and Research Center, France and Norwegian University of Science and Technology, Norway. It will be held on 1 December 2020.
As concerns increased over the pandemic of Corona Virus Disease (COVID-19), the organising committee HAS DECIDED to move RETREAT 2020 from a physical to VIRTUAL Conference.
This conference provides lots of networking opportunities to scholars, professors and practitioners for corporate and development sectors. The scope of this conference is broad and covers many aspects of international technology perspectives. This conference aims to provide scholarly platform to participants to share their valuable knowledge and current information with others. The conference is expected to attract the participation of academics, researchers and professional practitioners of 'engineering' and 'computing' not only in Malaysia, across Europe but also abroad. Knowledge sharing of ideas among academics and professionals has the potential to bridge the gaps and build an understanding on the various aspects of 'engineering' and 'computing' nationally or internationally.

Topics of the conference (but are not limited to):

1. Engineering
• Acoustical Engineering
• Aerospace Engineering
• Agricultural Engineering
• Biological Systems Engineering
• Biomedical Engineering
• Bioprocess Engineering
• Biotechnology
• Chemical Engineering
• Civil Engineering
• Computer Engineering
• Electrical Engineering
• Electronic Engineering
• Energy Engineering
• Environmental Engineering
• Food Engineering
• Genetic Engineering
• Geotechnical Engineering
• Industrial Engineering
• Information Engineering
• Manufacturing Engineering
• Marine Engineering
• Materials Engineering
• Mechanical Engineering
• Mechatronics Engineering
• Nano Engineering
• Naval Engineering
• Nuclear Engineering
• Ocean Engineering
• Optical Engineering
• Petroleum Engineering
• Power Engineering
• Process Engineering
• Resource Engineering
• Structural Engineering
• Systems and Software Engineering
• Telecommunications Engineering
• Textile Engineering
• Thermal Engineering
• Transport Engineering
• Web Engineering
• Vehicle Engineering


2. Computing
• Architecture and Systems Design for Internet of Things
• Algorithm Design and Analysis
• Big Data
• Biometrics
• Information Systems
• Computer Aided Education Tools
• Cloud Computing
• Cognitive Science
• Computational Complexity Theory
• Computational Linguistics and Neuroscience
• Computer Animation
• Computer Security
• Computer Systems
• Green Computing
• Internet of Things
• Network Security
• Numerical Analysis
• Operating Systems
• Programming Paradigms
• Quantum Computing Theory
• Requirements Analysis
• Scientific Computing
• Sustainable Computing
• Database Management Systems
• Evolutionary Computation
• Expert Systems
• Information Theory
• Information Science
• Information Security
• Information Systems
• Internet of Things
• Logic Programming
• Machine Learning Technique
• Natural Language Processing
• Network Topology
• New Media Technology
• Mobile Network and Security
• Numerical Algorithms
• Software Design
• Software Development Process
• Software Engineering and Testing
• Symbolic Mathematics
• Ubiquitous Computing


3. Technology
• Informational Technology
• Manufacturing Technology
• New Media Technology.
• Ocean Technology
• Sensing Technology
• Technology for Big Data
• Technology for Cloud Computing
• Technology for Community
• Technology for Digital Age
• Technology for Human Use
• Technology for Learning


4. Sciences
• Bioinformatics
• Biotechnology
• Chemistry
• Data Mining
• Mathematics
• Nanotechnology
• Physics
Paper Preparation:

Please download the Word template for extensive guidelines on formatting your paper. As a summary, please ensure the following:
The number of pages are between 6-12 pages.

Paper size is European A4.

Margins are 4cm (top), 2.5cm (left and right) and 2.7cm (bottom).

The paper includes the author name and affiliation (full address including country).

There are no page numbers, or headers and footers, within the paper.

The PDF is free of formatting errors (e.g. corrupt equations, missing or low-resolution figures), since conversion from Word to PDF can introduce formatting errors.

Text is single spaced, not double spaced.
The PDF file is editable and not password protected.

All pages are portrait (landscape pages should be rotated).

Reference lists are checked for accuracy. References can only be linked via Crossref if they are correct and complete.
Figures are placed within the text, not collected at the end of the document.

A thorough proofread is conducted to check the standard of English and ensure wording is clear and concise.
Publication:

The RETREAT 2020 proceedings will be published in the Journal of Physics: Conference Series (JPCS). JPCS is a peer-reviewed and open access publication from Institute of Physics (IOP) publishing with Online ISSN: 1742-6596 and Print ISSN: 1742-6588. It is indexed in SCOPUS, ISI Web of Science (WoS) and Google Scholar. All accepted and paid papers will be submitted to the publisher. For publication, it will require a final review by the publisher's editorial team.
Selected papers (with authors' consent) will be submitted to one of the following journals for reviews, and (if accepted) subsequently for publication. Authors need to pay an additional fee of MYR700.00 | USD150.00 per paper:
a. Journal of Advanced Research in Fluid Mechanics and Thermal Sciences (Q3)
http://www.akademiabaru.com/arfmts.html
https://www.scimagojr.com/journalsearch.php?q=21100853837&tip=sid&clean=0
b. CFD LETTERS
http://www.akademiabaru.com/cfdl.html
https://www.scimagojr.com/journalsearch.php?q=21100198926&tip=sid&exact=no
All submissions must be made through the Conference Management System (ConfBay).
Participant/Presenter Registration

If you have not registered with Confbay before, click Register. Follow the instructions listed on the screen.

If you have registered with Confbay before, you may Log In.
Online Paper Submission

After logging in, you will be able to submit your paper through the Online Submission System.

Click on the "My Submission" menu. Follow the instructions listed.

Notification emails will be sent to you as a confirmation of the submission.
Organizer
17-2F, JALAN SETIA PERDANA BA U13/BA,
BANDAR SETIA ALAM, SEKSYEN U13,
40170 SHAH ALAM, SELANGOR,
MALAYSIA.

in collaboration with: